General Information
Please read our guidelines carefully and consider looking at our first issue before submitting your work. 
Submission Deadline
The submission window for Issue No. 02 is March 1 – April 15, 2023.
All work must be submitted by April 15 @ 11:59 p.m. PST.
Issue No. 02 Theme
We are thrilled to announce that the upcoming issue of Arboreal Literary Magazine will focus on the theme of perseverance. As we navigate a constantly evolving world, perseverance has become a crucial component of our daily lives.
It is through perseverance that we find the strength to overcome obstacles, pursue our dreams, and achieve our goals.
We invite you to submit your original poetry, fiction, nonfiction, or visual art that explores the theme of perseverance. Your work may reflect personal experiences, historical events, or cultural perspectives, and may take on various forms, such as stories of resilience, essays on endurance, or visual representations of determination.
We aim to showcase diverse voices and perspectives that inspire, challenge, and connect us. We welcome submissions from writers and artists of all backgrounds and levels of experience. We look forward to reviewing your work.
Publication Details
The second issue of Arboreal will be published on May 15, 2023. It will be released for free online, and there will be a print version available to purchase.
Submitting Your Work
We only accept submissions via Submittable. 
Please submit all writing in .docx files. Work submitted in PDF or other file formats will be declined without review.
What We Accept
We accept unpublished works of poetry, short fiction, creative nonfiction, and visual art.
For us, unpublished means the work has not appeared in an edited online or print publication—including self-published.
This does not include works shared on your personal social media accounts or personal websites. That is, if you have shared the work on Instagram or Twitter or your own portfolio website, etc., we will still consider your submission.
No Artificial Intelligence (AI) Content
We do not accept any writing or visual art that was created—entirely or partially—with AI software.
While we often consider AI and the content created with it fascinating and even impressive, Arboreal is not the venue for such things. Our publication is meant to be an outlet for human creativity only.
Simultaneous Submissions
We gladly accept simultaneous submissions. We value your success, whether that involves our publication or any others.
You do not need to inform us if you are submitting your work to other publications simultaneously. We simply ask that you notify us as soon as possible if your submission(s) will be published elsewhere.
Submission Fees
We do not require a fee to submit your work.
Response Times
We are a small team, so it is difficult to guarantee response times; however, we typically respond to submissions within a month.
Expedited Response ($)
While no fee is required to submit your work for consideration, you can opt to pay a $2.50 fee to expedite our response. If you choose to pay this expedited response fee, we will inform you of our decision within 5 days of submission.
Compensation
As a nascent, self-funded publication, we are unable to offer any form of payment to our contributors at this time.
We know…it's not ideal.
That said, we will do everything we can to promote the hell out of your work and your personal brand on social media, email, and any other channels at our disposal.
Our contributors' success is our success, and vice versa.
We offer up to three copies of the magazine to contributors at cost (i.e., just the cost to print and ship—usually about $7.00/copy + $4.00 shipping, fees).
Rights
If we select your work for publication, Arboreal will retain worldwide First Serial Rights and worldwide First Electronic Rights.
That is, once your work is published in Arboreal, the copyright immediately reverts to you.
We also reserve the right to keep your work on our website and include it in promotional materials in perpetuity.
You can read the full agreements our selected contributors must eSign before publication here:
Contact Information
If you have questions or concerns about these guidelines or the submission process—or if you run into any technical difficulties, please email our Editor-in-Chief directly.
Please limit poetry submissions to 4 poems.
We do not accept translations.
All poems should be included in a single document, each poem starting on a separate page.

Document specifications:

Single-spaced
Standard, readable typeface (e.g., Times New Roman, Georgia)
12pt font
Please use the following format for naming your file:
LastName_FirstName_Poetry.docx
Brooks_Gwendolyn_Poetry.docx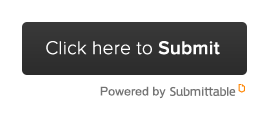 Please limit fiction submissions to a single short story of no more than 4,000 words.
We do not accept translations, book excerpts, or plays.

Document specifications:

Double-spaced
Standard, readable typeface (e.g., Times New Roman, Georgia)
12pt font
Please use the following format for naming your file:
LastName_FirstName_StoryTitle.docx
Kincaid_Jamaica_Girl.docx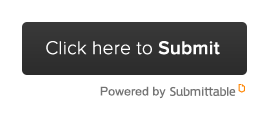 Please limit nonfiction submissions to a single essay of no more than 4,000 words.
We do not accept book reviews or book excerpts.

Document specifications:

Double-spaced
Standard, readable typeface (e.g., Times New Roman, Georgia)
12pt font
Please use the following format for naming your file:
LastName_FirstName_EssayTitle.docx
Didion_Joan_InBed.docx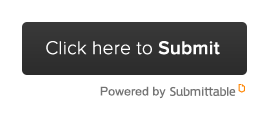 Please limit art submissions to 5 images.
Images should be high-resolution.
Please be sure your images are aligned and cropped properly. That is, if you are submitting a photo of a physical work, it should be flat, aligned, and cropped so no background is visible. For more information, please take a look at this guide on how to digitize artwork.
Please use the following format for naming your files:
LastName_FirstName_Title.jpeg
Klimt_Gustav_TheKiss.jpeg